#ELGL17 Annual Conference – Detroit, MI
WHEN
Thursday May 11-12, 2017
WHERE
Aloft Detroit at The David Whitney
1 Park Avenue
Detroit, MI 48226
REGISTRATION & COST
More information and registration materials can be found at ELGL.org. Cost is $153-178 depending upon membership status.
____________________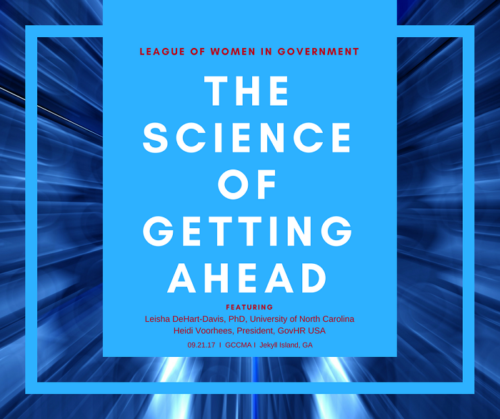 GCCMA + League of Women in Government
WHEN
Thursday September 21, 2017
WHERE
GCCMA Fall Conference
Jekyll Island Convention Center
Jekyll Island, GA
REGISTRATION & COST
More information COMING SOON!
____________________

Save the Date: League + ICMA Symposium: October 21, 2017, San Antonio, TX
The League of Women in Government is partnering once again with the International City/County Management Association (ICMA) for this annual Symposium Event! Sign up here if you want to keep up to date on the program and receive advance ticket information: https://www.eventbrite.com/e/league-icma-symposium-san-antonio-keep-me-updated-signup-tickets-32106910634
KEYNOTE SPEAKER:
This year our Keynote Speaker is none other than Dr. Michael Kimmel, the world's most prominent male feminist! Dr. Kimmel is the SUNY Distinguished Professor of Sociology and Gender Studies at Stony Brook University. Among his many books are Manhood in America, Angry White Men, The Politics of Manhood, The Gendered Society and the best seller Guyland: The Perilous World Where Boys Become Men. With funding from the MacArthur Foundation, he founded the Center for the Study of Men and Masculinities at Stony Brook in 2013.
A tireless advocate of engaging men to support gender equality, Kimmel has lectured at more than 300 college, universities and high schools, as well as countless private and public sector conferences. He has delivered the International Women's Day annual lecture at the European Parliament, the European Commission and the Council of Europe, and has worked with the Ministers for Gender Equality of Norway, Denmark and Sweden in developing programs for boys and men. He consults widely with corporations, NGOs and public sector organizations on gender equity issues.
Dr. Kimmel will speak about why gender balance is important in organizations and answer the question, "what does feminism have to do with men?"
PANEL DISCUSSION:
Diversity = Organizational Advantage
Jelynne LeBlanc-Burley, Executive Vice President & Chief Delivery Officer – CPS Energy
Claudia Lujan, Assistant Human Resources Director – El Paso, TX
Michael Van Milligen, City Manager – Dubuque, IA
REGISTRATION:
Registration information will be released in June. To place your name on the list for updates when registration information is available, CLICK HERE.
If you have an event or training opportunity that you'd like to post here, email us at info@LeagueOfWomenInGovernment.org
Click edit button to change this text.