League of Women in Government & NRC Seeking Nominations for the Inaugural Leadership Trailblazer Award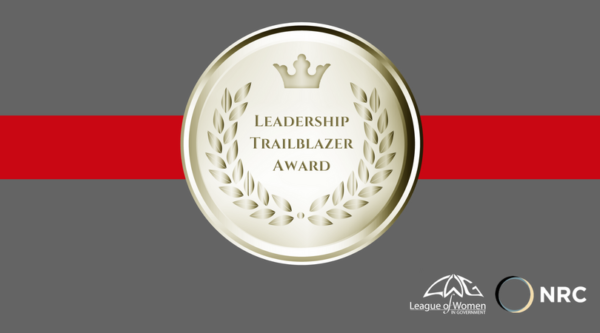 The League of Women in Government (LWG) and National Research Center, Inc. (NRC) are proud to announce the inaugural Leadership Trailblazer Award. This award recognizes an accomplished leader in the local government profession who has championed and inspired other women to achieve as well.
"There are so many women in local government who are leading their organizations and their colleagues with courage and distinction. We wanted a way to acknowledge their efforts," said Ashley Jacobs, President of the League. "We hope the award will not only spotlight the nominees and winner, but also honor the valuable work of all women in our profession."
Nominations for this award are submitted by local government professionals who would like to see a dedicated colleague recognized on a national scale. A panel of judges from LWG and NRC will review each nomination and select the final winner. This year's award recipient will also be the first person inducted into the LWG Hall of Fame.
"To win this award means that you've not only had a big impact on the community you've served, but also on your organization, and other women whom you've mentored and helped succeed," said award judge and NRC survey researcher Damema Mann. "Women still make up less than 20 percent of executive level local government staff. It's important to salute the accomplishments they have made, and their work in blazing the trail for future female leaders."
"NRC President Dr. Tom Miller, and the entire team, has supported the League since our creation. It is no surprise that they are sponsoring the premiere Leadership Trailblazer Award," said Pamela Antil, CAO of the League. "We are grateful for NRC's continuing support of the League's mission to advance and recognize women in local government."
The first ever Leadership Trailblazer Award will be presented at the 3rd Annual League of Women in Government Symposium (in conjunction with the International City/County Management Association (ICMA) Conference) at the Baltimore Convention Center in Baltimore, Maryland on Saturday, September 22nd.
_____________________________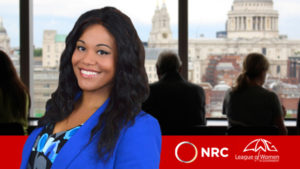 NRC Marketing Director Angelica Wedell has worked in multimedia communications for the last ten years and is an Online Marketing Certified Professional (OMCP). She enjoys leading the digital communications efforts and strategies of National Research Center, Inc. (NRC), networking and speaking professionally at conferences across the country, writing popular guest articles for syndicates like ELGL (Engaging Local Government Leaders), contributing to and editing NRC's monthly newsletter, The Civil Review.  Angelica demonstrates a strong passion for storytelling and journalistic integrity in her writing. She plans to continue creating quality content in the form of video production, photography and web writing. "NRC has given me the highly sought yet seldom found opportunity to get paid to do what I truly love," Angelica said.  "By telling the world about NRC's services, I feel like I'm helping communities become better places to live.  I staunchly believe that these surveys and evaluative services are absolutely needed, especially for local governments that value transparency, data-based decision-making and the quality of life of their everyday citizens."  You can connect with Angelica on LinkedIn and join her in the NRC Resource Group.