Interview with Michael Kimmel, PhD: "The pie can actually get bigger with gender equality so no one needs to lose!"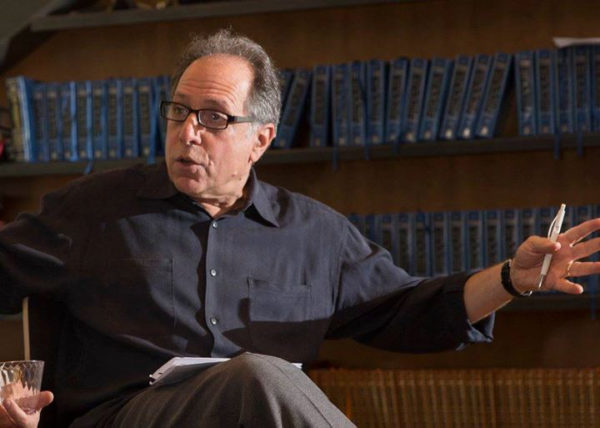 By LWG Editor
Recently, League of Women in Government President, Pamela Antil, ICMA-CM, talked with League Symposium keynote speaker, Dr. Michael Kimmel, distinguished professor of sociology and gender studies, State University of New York at Stony Brook. Pam and Michael talked about why gender equality is such a hard concept for some men; the additional barriers faced by women of color; and Michael's observations about our Symposium held in San Antonio in conjunction with ICMA. Here is the interview:
Pam: Why is gender equality important in modern organizations?
Michael: We see evidence of why gender equality is important every day. First of all we know it's the right thing to do. We know it's fair. We know it's just. Research shows that greater gender quality results in everyone – and not just women – will be happier and healthier. It's good for women. It's good for kids. It's even good for men.
Pam: Why is this such a hard sell for some men?
Michael: Men tend see gender equality as a zero sum game. So we think if women are going to win, men are going to lose. And so it's very difficult for us to wrap our brains around that the pie can actually get bigger with gender equality so no one needs to lose. It's actually a win-win. Many men feel threatened by the thought of equality because they feel if there are women in the mix and they are equal to the men, then they won't benefit.
Pam: What types of things can we do to advance women of color in particular?
Michael: Specific to women of color, our analysis needs to be intersectional meaning that women of color face two problems, so to speak, in the workplace. First, the barriers for all women obviously exist for women of color. Second barriers to people of color – whether African American, Hispanic, etc. exist for women of color. There is a third issue that African American women in particular face, which is overlaid on the first two – African American men. Specifically, African American men often feel that because racism is so pervasive in their lives that they need to focus on how they are victims of discrimination and not how they perpetuate it. So it is very difficult to get African American men to be supportive of African American women as women in general. There is a tendency by some African American men to say, 'let's put the gender issue to the side for now and focus on race issues for now.' So African American women, in turn are thought of by their male counterparts as African American first and women second from the perspective of diversity and discrimination.
Pam: What might we do to work with men of color to be more supportive of women's issues in general?
Michael: It is important to remember that just because you experience privilege in one respect, doesn't mean you don't experience discrimination in another respect. A sociologist I know has developed a checklist to facilitate a discussion about privilege.
Pam: Some of the women in local government of the Boomer generation that are still in the workplace, are questioning why we are even need to talk about gender equality. Why is that?
Michael: There's two sides of this discussion and they sound contradictory when I explain them, but stay with me. Younger women in the workplace complain that the Baby Boomer women don't give younger women any support at all. They report that the Boomer women say, 'I had to fight all of these battles on my own. There were no women's networks and I have the battle scars to prove it. I've made my peace with it.' They appear to be reluctant to support today's women's movement.
The older women say, 'You know these young women come in to us and say, you know feminism was your generation's issue. Thank you very much. We won. We can do anything we want.' And the older women say, 'Oh really? You don't know what we sacrificed.'
Both sides are right on this. However, younger people – Gen Y and Z — need to acknowledge the enormous sacrifice and battles that the Boomers and early Gen Xers have fought. At the same time, these older women need to recognize that the younger women of late Gen X, Gen Y and Z have different needs and they don't want to make the sacrifices the earlier generations made. There is an intergenerational conflict and it is on mute. Meaning, in public older women tend to say things that sound supportive, but in private the younger women are saying the older women don't support them at all.
Pam: Wow! So true. How do we bridge that gap?      
Michael: Keep talking about it!
Pam: Any final thoughts?
Michael: I was really impressed with the League of Women in Government + ICMA event in San Antonio. The excitement about government was noticeable and that was great to see from a constituent perspective. I was also very impressed with the enormous support of the men at the League event. I thought I would be speaking to a group of women only and it was refreshing to see so many men engaged on the topic of gender balance and equality. It takes courage to design a symposium about topics that make some people uncomfortable and it was wonderful that it was so well received by the audience.
______________________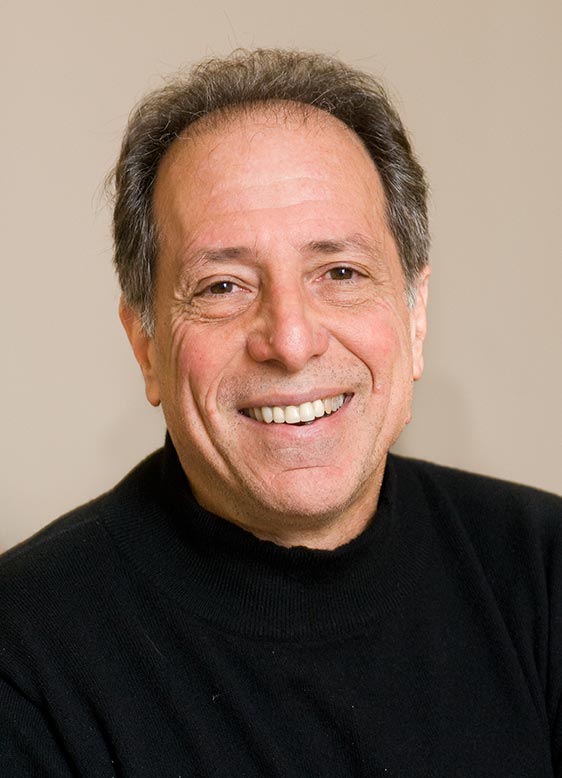 Michael Kimmel is one of the world's leading experts on men and masculinities. He is the SUNY Distinguished Professor of Sociology and Gender Studies at Stony Brook University. Among his many books are Manhood in America, Angry White Men, The Politics of Manhood, The Gendered Society and the best seller Guyland: The Perilous World Where Boys Become Men. With funding from the MacArthur Foundation, he founded the Center for the Study of Men and Masculinities at Stony Brook in 2013.
A tireless advocate of engaging men to support gender equality, Kimmel has lectured at more than 300 colleges, universities and high schools. He has delivered the International Women's Day annual lecture at the European Parliament, the European Commission and the Council of Europe, and has worked with the Ministers for Gender Equality of Norway, Denmark and Sweden in developing programs for boys and men. He consults widely with corporations, NGOs and public sector organizations on gender equity issues. He was recently called "the world's most prominent male feminist" in The Guardian newspaper in London.
Pamela "Pam" W. Antil has over 25 years of experience directly managing and advising local government agencies across the country including small and large cities such as San Jose, CA, Ann Arbor, MI and Palo Alto, CA.  Currently, she is the Assistant City Administrator for the City of Santa Barbara, CA.
Ms. Antil has been recognized for her published articles and papers on a variety of topics including advancing women in local government; the future of policing in the United States; business networking; innovation and design thinking; post-merger/operational due diligence in the private sector; and use of social media by local government.  An avid networker herself and early adopter of social media in government, Ms. Antil founded the Municipal Managers group on LinkedIn in 2007, which has over 12,000 members today and the League of Women in Government in 2015, supporting the advancement of women in local government.
Pam is an active member of the International City/County Management Association, Cal-ICMA, Alliance for Innovation, Municipal Management Assistants of Northern & Southern California, BJA Executive Session on Police Leadership, Emerging Local Government Leaders as well as serves as a Board Member for Women Leading Government CA and President of the League of Women in Government. Pam has a Bachelor's degree from Central Michigan University and a Master of Public Administration degree from California State University. She is the mother of two children, Sydney and Peyton, and she resides in Santa Barbara, California.